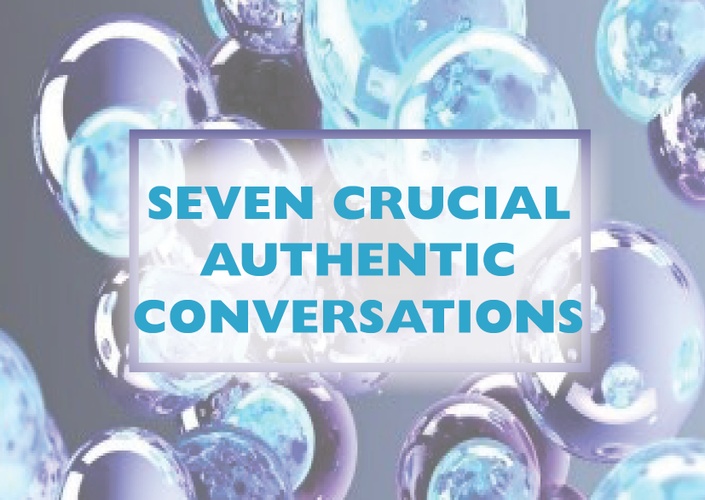 Seven Powerful and Crucial Authentic Conversations
Becoming an expert in doing these seven crucial authentic conversations
Watch Promo
Researchers have determined that only about seven per cent of communication is verbal, meaning 93 per cent is non-verbal: eye contact and body language. Despite all these brilliant tools we are still very bad at conducting genuine, courageous and fierce conversations in the workplace. Honest upward communication cannot be treated as an option. It needs to be a requirement. While many managers have years of education and experience in training for their positions, they often have little training in how to effectively influence upper management.
In this course, you'll get the proven methods that successful managers in industries have used to have authentic conversations. Their strategy is called authentic and fierce conversations, and you'll learn the exact steps when going through these seven conversations.
You'll also get answers to your most pressing questions, including:
What do I do to really know my exact design and how do I use it in my team?
How does character and competency fits into consistency?
Where do I start with a GPS alignment in my life and workplace?
How can I create a real-time fine-tuning exercise in my team?
How can I optimise my emotional Intelligence?
How do I balance career success and family excellence?
What do you mean by finishing well?
Plus, you'll get powerful guides on personal transformation and downloads for every conversation.
This program is for you if….
You're excited about conducting genuine, courageous and fierce conversations in the workplace and expect life changing results.
Looking forward to take you through the process
Your Instructor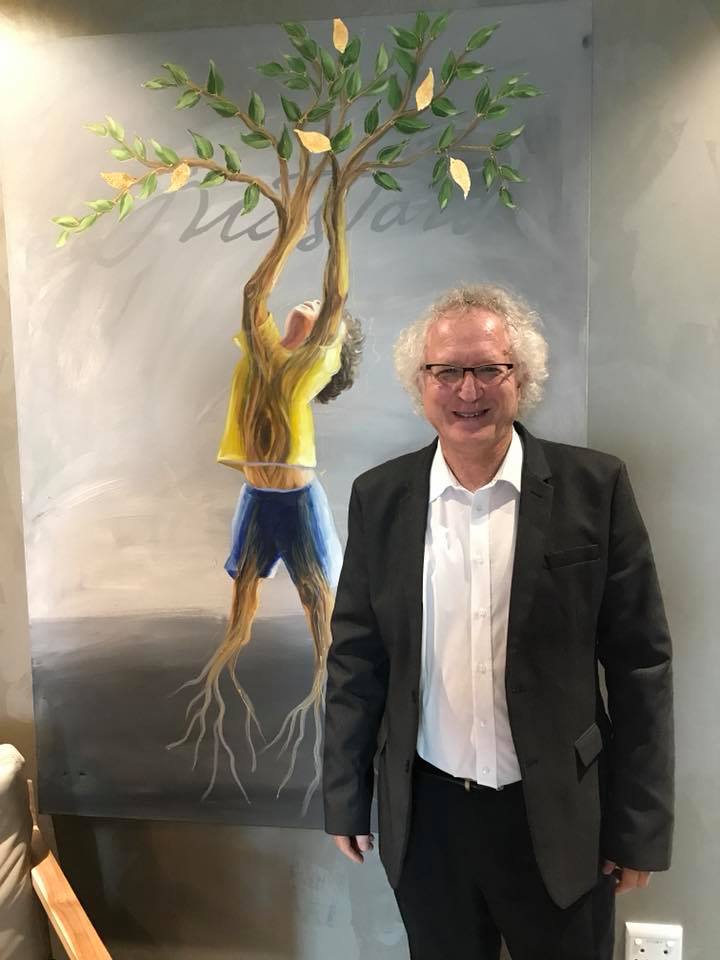 FACILITATED BY DR. MARIO DENTON (MBA, M.Econ, PhD). Mario is passionate about people and believes in the optimization of human capital through crucial and fierce conversations. His experience in the academic and corporate fields provides the background for the coaching and development of people to tap into their inner being and to reach their full potential in life. He has been the study leader of 160 MBA research projects. He is an international teacher, a registered Industrial Psychologist, a Career Direct Master Trainer and Business Coach. CONTACT DETAILS Office +27 (0)21-979 3198 / +27 (0)82 882 9903 E-mail address: [email protected] / [email protected] Website: www.thestrongmessage.com
Course Curriculum
Special Welcome
Available in days
days after you enroll
Conversation 1: The power and impact of understanding your true design
Available in days
days after you enroll
Conversation 2: Why do we put so much emphasis on solid Character first principles
Available in days
days after you enroll
Frequently Asked Questions
When does the course start and finish?
The course starts now and It is a completely self-paced online course - you have 6 months to complete it.
What if I am unhappy with the course?
We would never want you to be unhappy! If you are unsatisfied with your purchase, contact us immediately. We offer a 30-day full money-back guarantee. If you buy the course and don't feel like it was worth the investment, we will promptly refund your money. No questions asked. If it's within fourteen days of your purchase date, contact us to receive your refund.
What are the real struggles and issues in the workplace?
After asking nearly 1 000 people about the questions in our seminars, I was astonished to see that time after time it boils down to a character issue. I have definitely come to the conclusion that Stephen Covey was right when he said the following: Ninety per cent of all issues are a character failure.
Do you really believe that performance management will improve performance and retention?
No. The performance management process is of little or no value. Employee performance management in many companies is broken. Despite billions of dollars spent to automate the performance appraisal process, it often does not drive results. In many cases, it creates animosity and tremendous amounts of busy work. Make a bold step—re-engineer or redesign the old-fashioned performance appraisal process
Do your really know where all your training and development money is going?
Another surprising fact today is the lack of discipline and structure within the training function. Many companies do not really know where all of their L&D money is going—and they need to rationalize and improve the effectiveness of this critical investment. Corporate leadership, L&D programs can become inconsistent, hard to find, and often innovative but not fully useful.
Where do you start today with leadership development?
Focus on leadership development from the bottom up Far too much money is spent on executive development, and not enough on first- and second-line management. Top leaders have to model the behavior employees want to see. Create an organization that operates on candor, feedback, accountability, and strong personal relationships,
Do you know what does it take to build a passionate, highly engaged workforce?
It is time to take a whole new look at employee engagement and retention. It is time to stop talking about the annual engagement survey—and sit down and talk about how you are going to build passion
Will I receive this course in the mail?
No. This course is 100% digital, meaning you will have instant access via the web. You can begin your journey within minutes of making the decision to register.
What happens after I purchase this course?
After submitting your order, you will get an email containing your username and password. This will grant you access to the course. Then you will be able to watch the video lessons, download the course guide, and access bonus content. You will also receive an email confirmation of your purchase.
Are you excited Dr Mario?
Definitely YES. We're excited to have you as a part of the Online Training. Throughout the course, you will meet with your coach and potentially others in training to keep you on track and make sure you know you're not alone! We hope you find this course impactful for you and all those you will influence. We look forward to working with you.
Do you also run this course in-house?
These courses can either be delivered online or in-house or at a company's premises. We run public courses and offer in-house training and can further customise training to suit an organisation's goals.
What will you get in this course?
What will you get in this course? • Downloadable material that guide you through the course and provides practical steps • Free one-to-one coaching session • Simple steps that will help you to move forward • Teaching that will matters to your life ac • Written content to help apply what you learn steps